what do you want to do today?
---
quick connect
INSURANCES
Use charts and other technical tools to identify market patterns that can indicate/suggest future activity and help you trade better.
From macro-economic factors to sector specific moves, get an idea of all that's happening in the markets in our fundamental research reports.
Find out where the commodity market is headed from our in-depth commodity research reports.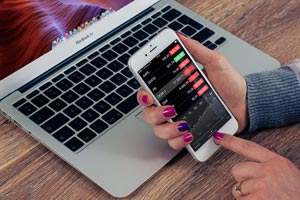 About Us
The Vyavsayik Evam Audhyogik sahakari bank ltd. Morena was duly registered by the registrar co-operative society M.P. The registration no. is 128 Bhopal dated 15/12/1971. The Bank is doing banking business since May, 05 1973. As per permitted by RBI under B.R. Act 1949 (as applicable to co-operative societies). The bank is licensed with RBI UBD MP No. 1753P Dated 19 Jun, 2000. The bank has two branches excluding Head office.
The area in which Vyavsayik Evam Audhyogik sahakari bank operations are currently concentrated, a large proportion of the population belongs to the lower income strata. It is the bank's objective and focus of effort to inculcate in this section of the community a sense of thrift and a habbit of saving in order to help uplift their standard of living. Read More.....